Introduction to Neighbourhood Mothers
The Neighbourhood Mothers give hope and change the life of other women
The Neighbourhood Mothers are primarily women with an ethnic minority background, who do a voluntary effort in their local area by supporting isolated and vulnerable women. The Neighbourhood Mothers listen, convey important information, and build bridges between the woman and the area iin which she lives, which can help the woman further on. The help gives the women strength, so they can help themselves, their children and their family.
Story from a Neighbourhood Mother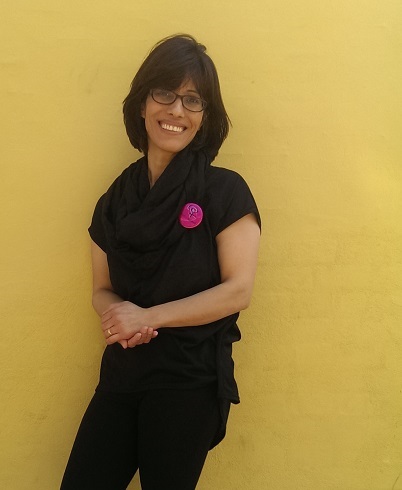 "I have helped a woman, who was a widow. It was an old Danish couple, who told me about her. She rarely went outside ever since the death of her husband two years ago. I knocked on the door and told her: "I am a Neighbourhood Mother and I am a volunteer, I'm not from the municipality". She started crying and asked: "Where have you been? I need your help". For a year and a half she had not been to the doctor because she had lost her health insurance card. She had just been sitting at home for all this time.
So I took her to the Citizen Service and ordered a new health insurance card for her. It took 5 minutes. Then I took her to a café for women and signed her up - so she could find company. Because she had no family, she had no one to talk to. When you do not have anyone to turn to, it can make you feel ill.
The women she had met in the café became her friends. I call her once in a while to check up on her. She is doing well! And now she is very proud of herself. She walks all the way to the café even though it is far away from where she lives. Before she would never leave her flat! I am actually very proud of this case. A little help was needed but it made a big difference.
People need to feel good. Women need freedom. We just have to catch an eye on those who are in need for help. They only need a little push. All, the woman needed was a little push to go out and explore the world on her own – realise that life did not end after the death of her husband. She can enjoy life now. A little push makes a big difference."
Zainab All Haiby, Neighbourhood Mother in Amager, Copenhagen, Denmark
Manual for start up
The manual below contains information and strategies for establishing a local Neighbourhood Mother effort, and ensuring anchoring and progress throughout the process. The goal of a Neighbourhood Mother group is to become a voluntary social association, but before this can happen, several aspects need to be in place. This manual will guide you through the four phases, which are the crucial steps on the path to success with a local Neighbourhood Mother effort.
The manual is free and can be downloaded by clicking on the link in the material box below.
A description of the basic education of the Neighborhood Mothers
The education description is created in the light of best practice knowledge from nationwide courses and didactical methods. The description is structured in 15 modules. Each module is linked to the basic skills which the Neighborhood Mothers will have to cover, through the education.
You can also download the education plan by clicking on the link in the material box below.
For more information please contact the National Organisation at bydelsmor@socialtansvar.dk or by phone +45 3017 7803.